Co když je všechno, co si myslíme, že víme o depresi, úplně špatně?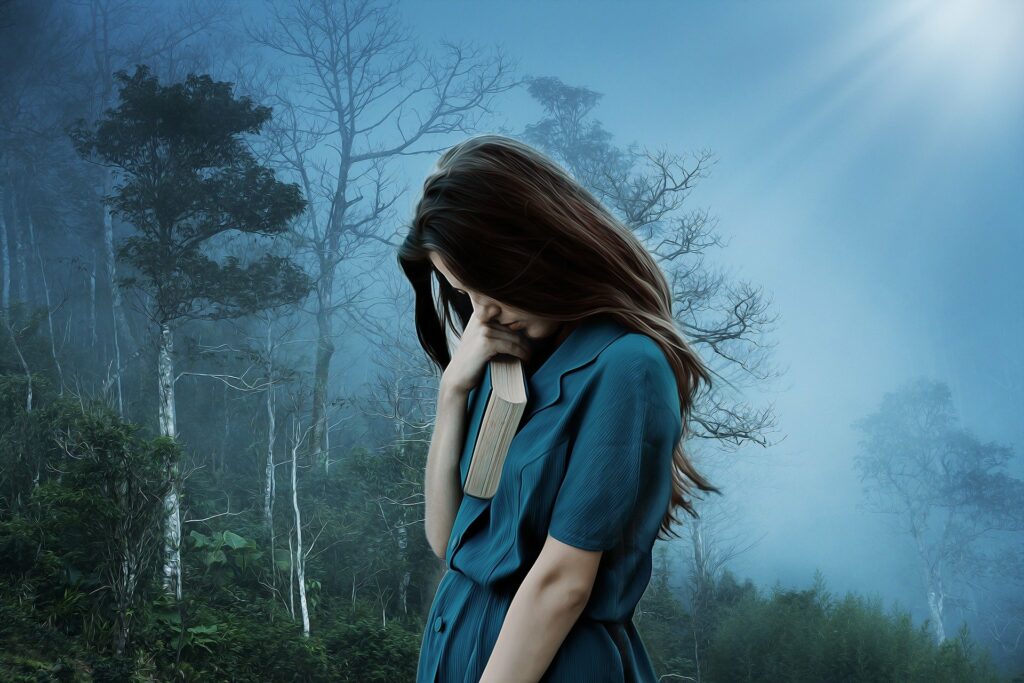 Fakt: Pokud jde jen o chemickou nerovnováhu v mozku, pak ji způsobuje. Je čas vykopat hlouběji a osvětlit problém, který ovlivňuje miliony na celém světě.

Co my na to: Proč jsme v depresi někdy víc a někdy méně? Společnost tu není pro všechny, aby měli spravedlivou šanci žít nejlepší možný život, jaký si lze představit.
---
---
Není žádným tajemstvím, že množství lidí, kteří trpí mírnou až těžkou depresí, je astronomické. Světová zdravotnická organizace oghaduje, že více než 300 milionů lidí na celém světě má určitou formu deprese.
Co se to tu děje? Věda nám říká, že deprese je způsobena chemickou nerovnováhou v mozku, ale proč vidíme vzestup nemoci v tak alarmujícím tempem? Možná je čas přehodnotit to, co si myslíme, že víme o depresi.
---
Je možné, že to není mozek, který způsobují depresi, ale že je spíše spíš společnost, ve které žijeme? Musíme tvrdě pracovat, abychom si mohli dovolit žít, jak si představujeme, často máme práce, pro kterénám chybí vášeň. Máme dluhy, hypotéku, která nás udržuje v zotročení celého tohoto nekonečného cyklu
---
---
A to se od nás očekává, že se budeme cítit dobře?
Ať už pracujeme s šestimístným platem nebo s minimální mzdou, mnozí z nás jsou stále v depresi. Peníze nás neudělají šťastnými, i když tomu často věříme. I ti, kteří mají vysoké platy, mají probklém si najít čas, který stráví se svými rodinami, nebo dělat něco, co jim přinese radost.
---
Proč jsme jediný druh, žijící na této planetě, který musí platit za jídlo, vodu a přístřeší? To je taková jednoduchá otázka, která je zřídka položena.
---
Neobviňujeme společnost z toho, jak se cítíme, protože nakonec máme kontrolu nad tím, jak se cítíme. Je to prostě to, že naše prostředí to nezjednodušuje. Skutečný klid se nachází uvnitř, přesto nás společnost tlačí a rozptyluje tak, že najdeme málo času, abychom se dovnitř dostali a našli ten mír. Místo toho jsme v režimu neustálého strachu o přežití.
---
loading…
---
Otevření dialogu
Na videu níže vysvětluje Johann Hari alternativní pohled na to, co ve skutečnosti způsobuje deprese. Také trpěl také a byl přesvědčen, že tento problém je v jeho hlavě – chemické nerovnováze, o které tolik slyšíme. Cítil, že to je známkou slabosti a styděl se za svůj stav.
Podívejte se na video níže a vyslechněte si informace, které Johann získal po letech studia skutečných příčin deprese.
---
---
Poté, co mu bylo předepsáno antidepresivum a byl na nejvyšší možné dávce, Hari stále trpěl. To ho vedlo k tomu, aby si uvědomil, že v tom musí být více než chemická nerovnováha. Co přece jen způsobilo, že se tyto pocity znovu objevily?
---
Dialogem se dostaneme více do hlouky a získáme nový pohled na to, co můžeme ve skutečnosti udělat, abychom mohli začít tento problém řešit. Nemusíme žít život zoufalství a beznaděje, existují řešení tohoto problému a přinejmenším to stojí za pokus, zejména když se zdá, jako by všechno ostatní selhalo.
Pokud v mozku existuje chemická nerovnováha, něco to způsobilo a, jak bylo uvedeno ve videu, k tomu může přispět řada různých věcí. Nedostatek kontaktu s přírodou, absence vztahů, účelu, zármutek, stud a trauma. Jak již bylo zmíněno, trávíme málo času skutečným přemýšlením o sobě. Toto je pravděpodobně největší úleva, která se objevuje při překonání deprese.
---
Můžeme zjistit, co nás opravdu trápí, abychom to nechali jít, abychom mohli pokračovat v našich životech a prospívat tak, jak jsme chtěli?
Hodně lásky.
---
---
---